German composer and organist Hans-André Stamm (born 1958 in Leverkusen) plays Johann Sebastian Bach's Toccata and Fugue in D minor, BWV 565 on the Trost-Organ of the Stadtkirche in Waltershausen, Germany.
The Toccata and Fugue in D minor, BWV 565, is a piece of organ music written by Johann Sebastian Bach. First published in 1833 through the efforts of Felix Mendelssohn, the piece quickly became popular, and is now one of the most famous works in the organ repertoire. Since the 1970s, some scholars have challenged the attribution of the piece to Bach (see the wikipedia article). These included, but were not limited to, the following, all either unique or extremely rare for organ music of the period the toccata is allegedly from:
Parallel octaves throughout the opening of the toccata
True subdominant answers in the fugue
A pedal statement of the subject, unaccompanied by other voices
Primitive harmonies throughout the piece, with countersubjects in the fugue frequently moving through thirds and sixths only
Conclusion of the piece on a minor plagal cadence
At the age of seven, Hans-André Stamm received his first music lessons. Four years later came the first gigs as an organist. At thirteen he recorded his first record. From 1973 to 1976 he studied organ at the Conservatoire Royal de Musique in Liege with Hubert Schoonbroodt. It was followed by a study of Catholic church music at the Robert-Schumann-Hochschule in Dusseldorf. He works as a freelance composer and organist in Leverkusen.
Sources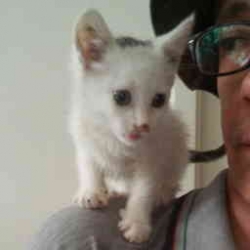 Latest posts by M. Özgür Nevres
(see all)