Conducted by Howard Griffiths, hr-Sinfonieorchester (Frankfurt Radio Symphony Orchestra) performs Turkish pianist and composer Fazıl Say's Symphony no.1 op.28, also known as "Istanbul Symphony". Recorded at the hr-Sendesaal, Frankfurt on November 10, 2012.

In the beginning of the video, the Turkish composer is introducing the traditional Anatolian instruments to the audience.
Say's first symphony, the Istanbul Symphony, premiered in 2010 at the conclusion of his five-year residency at the Konzerthaus Dortmund and it was a great success. The work constitutes a vibrant and poetic tribute to the metropolis on the Bosphorus(1) and its millions of inhabitants.
Movements
Nostalgia
Religious order
Blue Mosque(2)
Merrily Clad Young Ladies aboard the Ferry to the Prince's Island(3)
About the Travellers to Anatolia departing from the Haydar Pasha Train Station(4)
Oriental Night
Finale
Notes
Sources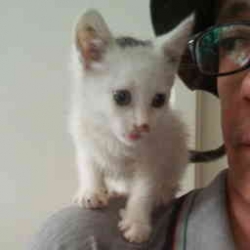 Latest posts by M. Özgür Nevres
(see all)