Evgeny Kissin, the Russian-born Russian-British-Israeli classical pianist plays Frédéric Chopin's Piano Concerto No. 1 in E minor, Op. 11. The Israel Philharmonic Orchestra conducted by Zubin Mehta. This performance is from the Israel Philarmonic Orchestra 75th anniversary gala concert which took place in Tel Aviv, 24 December 2011.
Kissin has a wide repertoire and is especially known for his interpretations of the works of the Romantic era, particularly those of Frédéric Chopin, Sergei Rachmaninoff, and Franz Liszt. He is commonly viewed as a great successor of the Russian piano school because of his virtuosity and powerful key touch.
The concerto was first performed on 11 October of that year, in Warsaw, with the composer as soloist, during one of his "farewell" concerts before leaving Poland.
It was the first of Chopin's two piano concerti to be published and was therefore given the designation of Piano Concerto "No. 1" at the time of publication, even though it was actually written immediately after what was later published as Piano Concerto No. 2. It is dedicated to Friedrich Kalkbrenner.
The concerto is scored for solo piano, pairs of flutes, oboes, clarinets, and bassoons, 4 horns, 2 trumpets, tenor trombone, timpani, and strings.
There are three movements:
Allegro maestoso
Romanze – Larghetto in E major
Rondo – Vivace in E major
Sources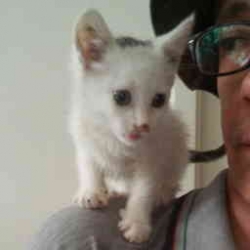 Latest posts by M. Özgür Nevres
(see all)