Danish oboist Henrik Chaim Goldschmidt performs the Italian composer Ennio Morricone's "Gabriel's Oboe", the main theme for the 1986 film The Mission directed by Roland Joffé. With the Faroe Islands Philharmonic Orchestra, January 10, 2009.

In the film, the theme is most prominently used when the protagonist, the Jesuit Father Gabriel, walks up to a waterfall and starts playing his oboe, aiming to befriend the natives with his music so he can carry his missionary work in the New World. The Guaraní tribesmen, who have been stalking him from a distance, approach Gabriel for the first time, puzzled by the sounds of the unknown instrument. (Wind instruments were known to the tribesmen, it was the arrangement of notes in ascending order that displeased the chief, it was opposite of the tribal style. The chief was displeased with the change, it was figurative of the dangerous change approaching the tribe.) The chief of the tribe, however, is displeased by this, and breaks Gabriel's oboe. This marks the beginning of the relationship between Father Gabriel and the Guaraní natives.
Henrik Chaim Goldschmidt is the principal oboist of The Royal Danish Orchestra in Copenhagen, Denmark. He is educated at the Karajan Accademy in Berlin and has played as solo-oboist with the leading orchestras of the world among those the Berlin Philharmonic.
As a recording solo-artist for EMI, Goldschmidt has been higly acclaimed in the international music scene and has received a "Grammy" for best classical recording of the year 1993. Goldschmidt has won a number of prestigious prices and awards for his outstanding work as a musician and of bringing enemies together in art. He has the very rare title of honorary member of the Danish Music Union.
In 2003 Goldschmidt founded the Middle East Peace Orchestra in which outstanding artists from all over the world meet to play the music of the great middle eastern traditions.
As a composer Goldschmidt renews the tradition of Jewish music and writes for his band, for films and for the theatre.
Sources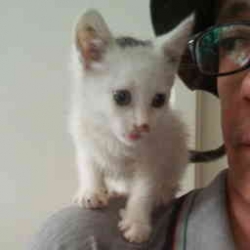 Latest posts by M. Özgür Nevres
(see all)