Conducted by Sergiu Celibidache, the Münchner Philharmoniker (Munich Philharmonic Orchestra), plays Antonín Dvořák's Symphony No. 9 in E minor, "From the New World", Op. 95, B. 178. Recorded in  1991.
The symphony was composed by Antonín Dvořák in 1893 and also known as "The New World Symphony". Dvořák was interested in Native American music and the African-American spirituals he heard in America. As director of the National Conservatory, he encountered an African-American student, Harry T. Burleigh, later a composer himself, who sang traditional spirituals to him and said that the Czech composer had absorbed their "spirit" before writing his own melodies.
Movements
Adagio, 4/8 – Allegro molto, 2/4, E minor
Largo, common time, D-flat major, then later C-sharp minor
Scherzo: Molto vivace – Poco sostenuto, 3/4, E minor
Sergiu Celibidache
Sergiu Celibidache (11 July [O.S. 28 June] 1912 – 14 August 1996) was a Romanian conductor, composer, and teacher. Educated in his native Romania, and later in Paris and Berlin, Celibidache's career in music spanned over five decades, including tenures as principal conductor for the Munich Philharmonic, Berlin Philharmonic, and several European orchestras. Later in life, he taught at Mainz University in Germany and the Curtis Institute of Music in Philadelphia, Pennsylvania.
Sources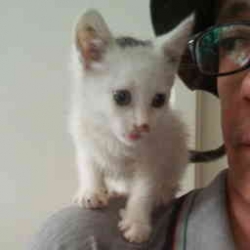 Latest posts by M. Özgür Nevres
(see all)