Daniel Barenboim's "50 years on stage concert" (2000) at the Teatro Colón, Buenos Aires. Barenboim played Mozart, Beethoven, Albéniz, Chopin, Schubert, as well as many other composers. More than two hours of greatness, enjoy.

Programme
With the starting times in the video:
Encores
1:31:12 Scarlatti – Sonata for keyboard in D minor, K. 9 (L. 413), "Pastorale"
1:34:27 Ginastera – Danzas Argentinas No. 2 "Danza de la moza donosa" (4)
1:39:32 Resta – "El bailecito"
1:41:53 Audience sings "Feliz cumpleaños Daniel" (Happy birthday, Daniel)
1:43:15 Villa-Lobos – "Pulcinella"
1:45:10 Schubert – Allegro moderato (No. 3) from "Six moments musicaux" (5)
1:48:03 Chopin – Waltz in E minor (Waltz no.14 Op. posth) (6)
1:51:39 Rosenthal – "Mariposas"
1:54:40 Chopin – Nocturne Op. 27 No. 2
2:01:25 Chopin – Minute Waltz (7)
2:04:02 Schumann – "Des abends" from Fantasiestucke (8)
2:07:28 Schumann – "Aufschwung" from Fantasiestucke (8)
2:11:24 Chopin – Étude Op. 25, No. 2
2:13:42 Mozart – The second movement, "Andante" from Piano Sonata No. 16 in C major, K. 545
Notes
1. Piano Sonata No. 10 (Mozart)
Wolfgang Amadeus Mozart's Piano sonata No. 10 in C major, K 330 (300h) is one of the three works in the cycle of piano sonatas K.330-332. The sonata was composed in 1783, when Mozart was twenty-seven years old.
The piece is in three movements:
Allegro moderato
Andante cantabile in F major
Allegretto
2. Piano Sonata No. 23 "Appassionata" (Beethoven)
Ludwig van Beethoven's Piano Sonata No. 23 in F minor, Op. 57 (colloquially known as the Appassionata, meaning "passionate" in Italian) was composed during 1804 and 1805, and perhaps 1806, and was dedicated to Count Franz von Brunswick. The first edition was published in February 1807 in Vienna.
The sonata consists of three movements:
Allegro assai
Andante con moto
Allegro ma non troppo – Presto
3. Iberia (Albéniz)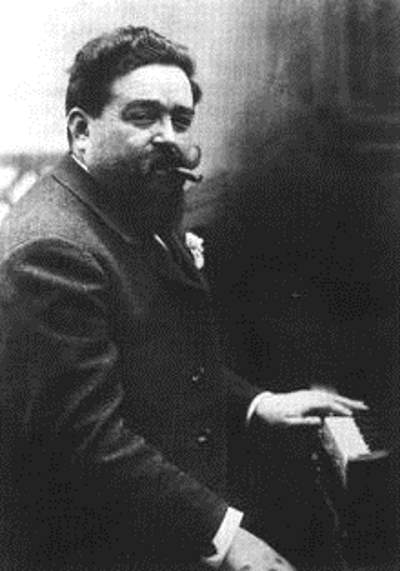 Iberia is a suite for piano composed between 1905 and 1909 by the Spanish composer Isaac Albéniz. It is composed of four books of three pieces each. It is Albéniz's best-known work and is considered his masterpiece.
Book 1
Evocación ("Evocation", A-flat minor (7 flats) – A-flat major), an impressionist reminiscence of Albéniz' native country, combining elements of the southern Spanish fandango and the northern Spanish jota song forms. The rarely seen key signature is itself part of the Evocación.
El puerto (D-flat major), a zapateado inspired by the port town of Cádiz.
Fête-dieu à Seville (F-sharp minor – F-sharp major) (alternative titles sometimes found: "Corpus Christi"; "El Corpus en Sevilla"), describing the Corpus Christi Day procession in Seville, during which the Corpus Christi is carried through the streets accompanied by marching bands. Musically, this piece consists of a processional march that eventually becomes overwhelmed by a mournful saeta, the melody evoking Andalusian cante jondo and the accompaniment evoking flamenco guitars. The march and saeta alternate ever more loudly until the main march theme is restated as a lively tarantella that ends abruptly with a flamboyant fort-fort-fort-fortissimo climactic chord; the piece concludes with a gentle coda again evoking flamenco guitars along with distant church bells.
Book 2
Rondeña (D major), after the Andalusian town of Ronda. A variant of the fandango, it is characterized by the alternation of measures of 6/8 and 3/4.
Almería (G major), relating to the Andalusian seaport, features the rhythm of the tarantas, a dance characteristic of the region of Almería.
Triana (F-sharp minor), after the Gypsy quarter of Seville.
Danzas Argentinas on wikipedia
Book 3
El Albaicín (B-flat minor – B-flat major)
El Polo (F minor)
Lavapiés (D-flat major), after the district of Madrid.
Book 4
Málaga (B-flat minor – B-flat major)
Jerez (A minor (arguably E Phrygian) – E major)
Eritaña (E-flat major)
4. Danzas Argentinas
Danzas Argentinas (Argentine Dances), Op. 2, is a set of three dances for solo piano written in 1937 by Alberto Ginastera, one of the leading Latin American composers of the 20th century.
Danza de la moza donosa ("Dance of the Beautiful Maiden"), op. 2 no. 2 is a gentle dance in 6/8 time. A piquant melody meanders its way through the first section, constantly creating and releasing tension through the use of chromatic inflections. The second section introduces a new melody, more assured of itself than the first. The harmonisation of this section is based on the intervals of the fourth and fifth, which give the music a feeling of expansiveness. This sound, which Ginastera uses frequently, reflects the vastness of the Argentine pampas (grasslands). The final section returns to the opening melody, but with a richer harmonisation based on thirds. Unexpectedly, the piece ends with an atonal chord, instead of the tonic key, giving a feeling of uncertainty rather than conclusion.
5. Six moments musicaux (Schubert)
Six moments musicaux, D 780 (Op. 94) is a collection of six short pieces for solo piano composed by Franz Schubert. The movements are as follows:
Moderato in C major
Andantino in A-flat major
Allegro moderato in F minor (ends in F major)
Moderato in C-sharp minor
Allegro vivace in F minor (ends in F major)
Allegretto in A-flat major (ends on an open octave in an A-flat minor context)
6. Waltz in E minor (Chopin)
The Waltz in E minor is a waltz for solo piano by Frédéric Chopin. It was composed c. 1830 and published in 1868.
It was the first of Chopin's posthumously published waltzes not to be given a posthumous opus number. It appears in Brown's catalogue as B. 56, in Kobylańska's catalogue as KK IVa/15, and in Chomiński (pl)'s as P1/15. Although this is the final (fourteenth) waltz in the older editions of Chopin (other waltzes being included in more recent editions), this waltz was likely composed before any of the waltzes published in Chopin's lifetime.
7. Minute Waltz (Chopin)
The Waltz in D-flat major, Op. 64, No. 1, Valse du petit chien (French for Waltz of the little dog), popularly known as the Minute Waltz, is a piano waltz composed by Frédéric Chopin. Composed in 1847, it is dedicated to the Countess Delfina Potocka.
8. Fantasiestücke (Schumann)
Robert Schumann's Fantasiestücke, Op. 12, is a set of eight pieces for piano, written in 1837. The title was inspired by the 1814 collection of novellas Fantasiestücke in Callots Manier by one of his favourite authors, E. T. A. Hoffmann. Schumann dedicated the pieces to Fräulein Anna Robena Laidlaw, an accomplished and attractive 18-year-old Scottish pianist with whom Schumann had become good friends.
Schumann composed the pieces with the characters Florestan and Eusebius in mind, representing the duality of his personality. Eusebius depicts the dreamer in Schumann while Florestan represents his passionate side. These two characters parlay with one another throughout the collection, ending self-reflectively with Eusebius in "Ende vom Lied".
Sources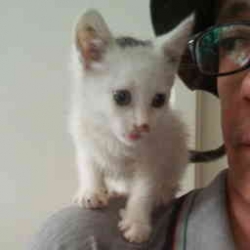 Latest posts by M. Özgür Nevres
(see all)