Conducted by Jordi Savall, international early music ensemble Hespèrion XXI and the orchestra with period instruments Le Concert des Nations perform Messe et motets pour la Vierge (mass and motets for the Virgin) by Marc-Antoine Charpentier. Recorded at the Le Chateau de Versailles in 2004. Directed by Olivier Simonnet and broadcast by MEZZO.
Messe et Motets pour la Vierge (1698)
Canticum in honorem Beate Virginis Mariae inter hominess et angelos (H.400)
In Nativitatem Domini Canticum: nuit (H.416)
Stabat Mater pour des religieuses (H.15)
Litanies de la Vierge a 6 voix et 2 dessus de violes (H.83)
Missa Assumpta Est Maria (H.11a)
Performers
Arianna Savall, soprano
Raphaële Kennedy, soprano
Elisabetta Tiso, soprano
Judit Scherrer-Kleber, mezzo-soprano
Pascal Bertin, countertenor
Emmanuel Bardon, countertenor
Jean François Novelli, tenor
Lluis Vilamajo, tenor
Jordi Ricart, baritone
Daniele Carnovich, bass
Yves Bergé, bass
Jordi Savall, pardessus de viole
Imke David, haute-contre de viole
Joanna Valencia, tenor viol
Guido Balestracci, bass viol
Bruno Cocset, bass violin
Xavier Puertas, violone
Marc Hantai & Charles Zebley, transverse flutes
Xavier Diaz-Latorre, theorbo
Luca Guglielmi, organ and harpsichord
Hespèrion XXI
Hespèrion XXI is an international early music ensemble. The group was formed in Basel, Switzerland in 1974 as Hespèrion XX by Spanish musical director Jordi Savall (bowed string instruments, particularly the viola da gamba), his wife Montserrat Figueras (soprano), Lorenzo Alpert (flute, percussion), and Hopkinson Smith (plucked string instruments). The group changed its name to Hesperion XXI at the beginning of the 21st century. The name "Hespèrion" is derived from a word in Classical Greek which referred to the people of the Italian and Iberian peninsulas.
The ensemble is noted for its scholarship in early music — especially the music of 16th and 17th century Spain. Their performance practice is noted for the liberal use of improvisation around the basic melodic and rhythmic structures of the early pieces, resulting in great emotional intimacy and immediacy.
Le Concert des Nations
Le Concert des Nations is an orchestra with period instruments, able to perform the orchestral and symphonic repertoire from the Baroque to Romanticism: 1600 – 1900. The orchestra was created in 1989, the youngest of the groups conducted by the Catalan maestro and viola da gamba virtuoso Jordi Savall. Le Concert des Nations is the first orchestra of its kind made up of musicians who originate mainly from Latin countries (Spain, South America, Italy, Portugal, France as well as many other countries). The name Le Concert des Nations refers to the work by François Couperin as an assembly of "tastes" and bears the mark of the Age of Enlightenment. Le Concert des Nations is the orchestra of La Capella Reial de Catalunya.
Sources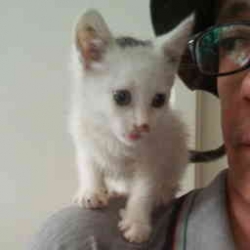 Latest posts by M. Özgür Nevres
(see all)