Conducted by the Colombian violinist and conductor Andrés Orozco-Estrada, the hr-Sinfonieorchester (Frankfurt Radio Symphony Orchestra) performs Johannes Brahms' Symphony No. 1 in C minor, Op. 68. Recorded at Alte Oper Frankfurt on November 5, 2015.
Brahms went on a concert tour as accompanist to the Hungarian violinist Eduard Reményi in April and May 1853. On this tour, he met the German-Swiss composer, teacher, and pianist Joseph Joachim Raff (May 27, 1822 – June 24 or June 25, 1882). Raff gave Brahms a letter of introduction to Robert Schumann. Brahms took the train to Düsseldorf and was welcomed into the Schumann family on arrival there. Schumann, amazed by the 20-year-old's talent, published an article entitled "Neue Bahnen" (New Paths) in the 28 October 1853 issue of the journal Neue Zeitschrift für Musik alerting the public to the young man, who, he claimed, was "destined to give ideal expression to the times."
Ever since Schumann wrote this famous article, everyone expected Brahms to write a symphony. So, in 1854, young Brahms set to work, sketching out his first symphony. But he spent many years completing this work. Brahms himself declared that the symphony, from sketches to finishing touches, took 21 years, from 1855 to 1876. The premiere of this symphony, conducted by the composer's friend Felix Otto Dessoff, occurred on November 4, 1876, in Karlsruhe, then in the Grand Duchy of Baden.
The symphony is scored for two flutes, two oboes, two clarinets, two bassoons, contrabassoon, four horns, two trumpets, three trombones, timpani, violin solo, first and second violins, violas, cellos, and double basses. It is in four movements:
Un poco sostenuto – Allegro – Meno allegro (C minor, ending in C major) A dramatic introduction (added after everything else in the symphony was done) sets the scene. This movement is a huge traditional Sonata, with 3 sections. One of the main themes in this movement sounds similar to the "Fate" motif from Beethoven's 5th.
Andante sostenuto (E major) It is much more gentle and peaceful than the first. It has a beautiful violin solo towards the end.
Un poco allegretto e grazioso (A-flat major) The third movement is also calm in places, but more energetic than the second movement. Still, it has a sweetness and a lightness to it. It's the shortest movement.
Adagio – Più andante – Allegro non troppo, ma con brio – Più allegro (C minor – C major) It starts with a slow, dark introduction, which to the audience at the premiere probably indicated that they were about to see what Brahms was really made of. The darkness swamps and flows until, from behind the quiet roll of the timpani, we hear a noble melody. Brahms called this one the "Alphorn". Shortly after this we hear the "big theme", which reminds so many people of Beethoven's 9th symphony. Brahms further develops these two themes, again following the traditional Sonata form. The Brahms Symphony 1 finished on a powerful series of C Major chords, a triumphant ending.
Sources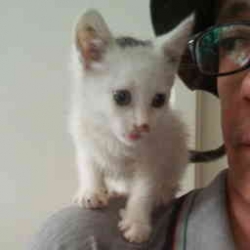 Latest posts by M. Özgür Nevres
(see all)