Accompanied by the Berliner Philharmoniker (Berlin Philharmonic Orchestra), the Israeli-American violinist Itzhak Perlman plays Ludwig van Beethoven's Violin Concerto in D major, Op. 61. Conductor: Daniel Barenboim. Recorded live in November 1986 in Berlin.

Beethoven's Violin Concerto
When Itzhak Perlman played this concerto, many critics were surprised by the sobriety and quiet poetry of his interpretation, as though his many fine chamber-music recordings did not provide ample evidence of Perlman's qualities as a "serious" musician. Although beautifully written for the instrument, Beethoven's sole violin concerto does not offer many opportunities for the kind of virtuoso fireworks that have made Perlman famous. But as all great musicians will, he turned this fact to his own advantage. This sensitive, profound performance has already passed into legend as a classic in every sense of the word.
Beethoven wrote the concerto for his colleague Franz Clement (November 17 or 18?, 1780 – November 3, 1842), the Austrian violinist, pianist, composer, conductor of Vienna's Theater an der Wien, a leading violinist of the day, who had earlier given him helpful advice on his opera Fidelio. The work was premiered on 23 December 1806 in the Theater an der Wien in Vienna, the occasion being a benefit concert for Clement. The first printed edition (1808) was also dedicated to Franz Clement.
This first performance was unsuccessful and for some decades the work languished in obscurity until revived in 1844 by Joseph Joachim (28 June 1831 -– 15 August 1907), the Hungarian violinist, conductor, composer and teacher. Since then it has become one of the best-known violin concertos.
The work is in three movements:
Allegro ma non-troppo (D major) (@00:00) The piece's first movement is written in classic sonata form, including exposition, development, and recapitulation (with coda).
Larghetto (G major) (@24:37) The second movement is a group of variations on two themes.
Rondo. Allegro (D major) (@33:33) The third movement is a hybrid form sometimes known as a rondo sonata, which includes elements of both musical forms. It incorporates a cadenza composed later by Fritz Kreisler (February 2, 1875 – January 29, 1962), the Austrian-born violinist and composer.
Sources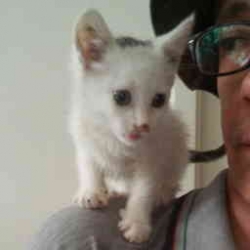 Latest posts by M. Özgür Nevres
(see all)