Conducted by the legendary Italian conductor Arturo Toscanini, the NBC Symphony Orchestra and the Members of the Collegiate Chorale (currently MasterVoices) perform Ludwig van Beethoven's Symphony No. 9 in D minor, Op. 125 (also known as "the Choral"). It is Beethoven's final complete symphony. Completed in 1824, it is one of the best-known works in classical music; widely considered one of Beethoven's greatest works, and many consider it one of the greatest compositions in western classical music.
Soloists:
Anne McKnight: soprano; Jane Hobson: contralto; Irwin Dillon: tenor; Norman Scott: bass.
The symphony is in four movements:
Allegro ma non troppo, un poco maestoso (D minor)
Scherzo: Molto vivace – Presto (D minor)
Adagio molto e cantabile – Andante moderato – Tempo primo – Andante moderato – Adagio – Lo stesso tempo (B-flat major)
Recitative: (D minor-D major) (Presto – Allegro ma non troppo – Vivace – Adagio cantabile – Allegro assai – Presto: O Freunde) – Allegro molto assai: Freude, schöner Götterfunken – Alla marcia – Allegro assai vivace: Froh, wie seine Sonnen – Andante maestoso: Seid umschlungen, Millionen! – Adagio ma non troppo, ma divoto: Ihr, stürzt nieder – Allegro energico, sempre ben marcato: (Freude, schöner Götterfunken – Seid umschlungen, Millionen!) – Allegro ma non tanto: Freude, Tochter aus Elysium! – Prestissimo, Maestoso, Molto prestissimo: Seid umschlungen, Millionen!
Lyrics of the fourth movement
German
O Freunde, nicht diese Töne!
Sondern lasst uns angenehmere anstimmen,
und freudenvollere.
Freude!
Freude, schöner Götterfunken
Tochter aus Elysium,
Wir betreten feuertrunken,
Himmlische, dein Heiligtum!
Deine Zauber binden wieder
Was die Mode streng geteilt;
Alle Menschen werden Brüder,
Wo dein sanfter Flügel weilt.
Wem der große Wurf gelungen,
Eines Freundes Freund zu sein;
Wer ein holdes Weib errungen,
Mische seinen Jubel ein!
Ja, wer auch nur eine Seele
Sein nennt auf dem Erdenrund!
Und wer's nie gekonnt, der stehle
Weinend sich aus diesem Bund!
Freude trinken alle Wesen
An den Brüsten der Natur;
Alle Guten, alle Bösen
Folgen ihrer Rosenspur.
Küsse gab sie uns und Reben,
Einen Freund, geprüft im Tod;
Wollust ward dem Wurm gegeben,
Und der Cherub steht vor Gott.
Froh, wie seine Sonnen fliegen
Durch des Himmels prächt'gen Plan,
Laufet, Brüder, eure Bahn,
Freudig, wie ein Held zum Siegen.
Seid umschlungen, Millionen!
Diesen Kuss der ganzen Welt!
Brüder, über'm Sternenzelt
Muss ein lieber Vater wohnen.
Ihr stürzt nieder, Millionen?
Ahnest du den Schöpfer, Welt?
Such' ihn über'm Sternenzelt!
Über Sternen muss er wohnen.
English Translation
Oh friends, not these sounds!
Let us instead strike up more pleasing
and more joyful ones!
Joy!
Joy, beautiful spark of divinity,
Daughter from Elysium,
We enter, burning with fervour,
heavenly being, your sanctuary!
Your magic brings together
what fashion has sternly divided.
All men shall become brothers,
wherever your gentle wings hover.
Whoever has been lucky enough
to become a friend to a friend,
Whoever has found a beloved wife,
let him join our songs of praise!
Yes, and anyone who can call one soul
his own on this earth!
Any who cannot, let them slink away
from this gathering in tears!
Every creature drinks in joy
at nature's breast;
Good and Bad alike
follow her trail of roses.
She gives us kisses and wine,
a true friend, even in death;
Even the worm was given desire,
and the cherub stands before God.
Gladly, just as His suns hurtle
through the glorious universe,
So you, brothers, should run your course,
joyfully, like a conquering hero.
Be embraced, you millions!
This kiss is for the whole world!
Brothers, above the canopy of stars
must dwell a loving father.
Do you bow down before Him, you millions?
Do you sense your Creator, o world?
Seek Him above the canopy of stars!
He must dwell beyond the stars.
Arturo Toscanini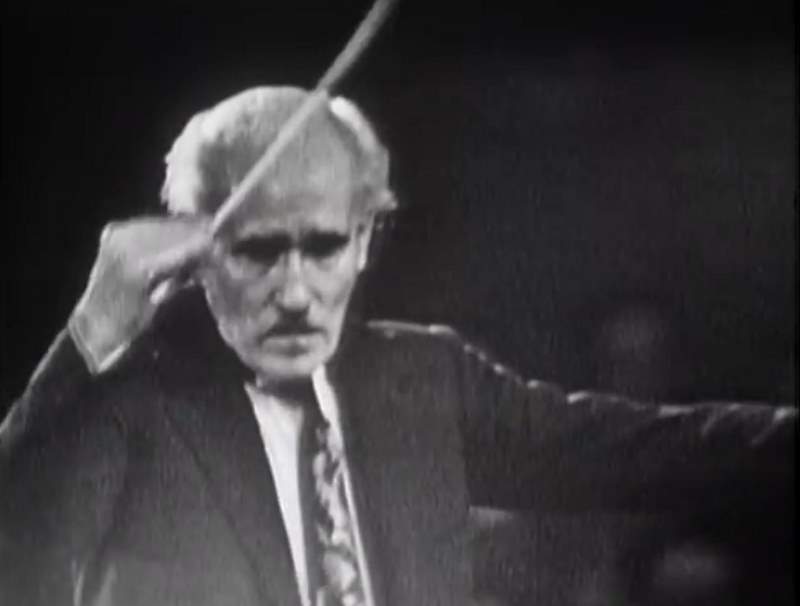 Arturo Toscanini (March 25, 1867 – January 16, 1957) was an Italian conductor. He was one of the most acclaimed musicians of the late 19th and of the 20th century, renowned for his intensity, his perfectionism, his ear for orchestral detail and sonority, and his photographic memory. He was at various times the music director of La Scala Milan, the Metropolitan Opera in New York, and the New York Philharmonic Orchestra. Later in his career he was appointed the first music director of the NBC Symphony Orchestra (1937–54), and this led to his becoming a household name (especially in the United States) through his radio and television broadcasts and many recordings of the operatic and symphonic repertoire.
Sources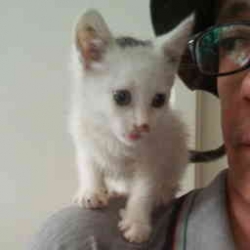 Latest posts by M. Özgür Nevres
(see all)