Accompanied by the Wiener Philharmoniker (the Vienna Philharmonic Orchestra), Polish classical pianist Krystian Zimerman performs Ludwig van Beethoven's Piano Concerto No. 4 in G major, Op. 58. Conductor: Leonard Bernstein.
Zimerman is widely considered one of the finest living classical pianists. With the Wiener Philharmoniker, one of the world's finest orchestras, and the great American conductor Leonard Bernstein, this performance is really a treasure of classical music.
The concerto was composed in 1805 – 1806 and premiered in March 1807 at a private concert at the home of Prince Franz Joseph von Lobkowitz (8 December 1772 – 16 December 1816), an aristocrat of Bohemia, from the House of Lobkowicz. He is known particularly for his interest in music and as a patron of Ludwig van Beethoven. He was also an amateur musician, playing violin and cello, and sang with a bass voice. The public premiere was not until a concert on 22 December 1808 at Vienna's Theater an der Wien. The composer himself took the stage as the soloist.
The work is scored for solo piano and an orchestra consisting of a flute, two oboes, two clarinets, two bassoons, two horns, two trumpets, timpani, and strings. There are three movements:
Allegro moderato
Andante con moto
Rondo (Vivace)
Sources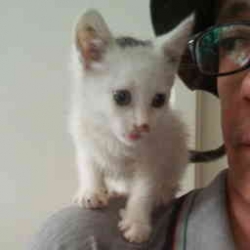 Latest posts by M. Özgür Nevres
(see all)