Polish classical pianist Krystian Zimerman plays Ludwig van Beethoven's Piano Concerto No. 2 in B-flat major, Op. 19. Wiener Philharmoniker (Vienna Philharmonic Orchestra) also conducted by Krystian Zimerman.

https://www.youtube.com/watch?v=e6OrZCq-ym8
The concerto was composed primarily between 1787 and 1789, although it did not attain the form it was published as until 1795, and was dedicated to Carl Nicklas Edler von Nickelsberg. It is finalized three years later: Beethoven did write another finale for it in 1798 for performance in Prague, but that is not the finale that it was published with. It was used by the composer as a vehicle for his own performances as a young virtuoso, initially intended with the Bonn Hofkapelle. It was published in 1801, by which time he had also published the Piano Concerto No. 1 in C major, although it had been composed after this work, in 1796 and 1797.
Beethoven was the soloist at its premiere on 29 March 1795, at Vienna's Burgtheater in a concert marking his public debut.
The concerto has three parts:
Allegro con brio Written between 1787 and 1789 in Bonn, this movement is constructed like a sonata and the themes are first presented by the orchestra. The composition reflects the influence of both Haydn and Mozart. Hence, after the presentation of the first theme by the orchestra, the piano starts with a new thematic idea rendered in an acute register. There is a rather difficult cadenza composed by Beethoven himself, albeit much later than the concerto itself. Stylistically, the cadenza is very different from the concerto, but it makes good use of the first opening theme. Beethoven applies this melody to the cadenza in several different ways, changing its character each time and displaying the innumerable ways that a musical theme can be used and felt.
Adagio Starts with the presentation of the theme by the orchestra, rendering the tenderness and softness Beethoven was capable of. This movement is in E-flat major, the subdominant key. Like many slow movements, it has ABA (ternary) form, where the opening section introduces the themes, and the middle section develops them. This movement was written between 1787 and 1789 in Bonn.
Allegro molto The finale is constructed like a rondo-sonata with a theme taken from the Viennese folklore, through its rhythm rendering the onomatopoeic images of spring. It takes the form of a Third Rondo (ABACABA). Beethoven's playfulness of his early period can be heard here. There is a constant angular feel within the 6/8 melody itself that Beethoven plays on with each return of the rondo theme. The C section is also highly contrasting with the others, being that it is in a minor key and more forceful and stern in meaning. Also, prior to the last appearance of the rondo theme, Beethoven brings the piano in in the "wrong" key of G major, before the orchestra "discovers" the discrepancy and returns to the correct tonic key. This musical joke can be seen in many of Beethoven's subsequent compositions. This rondo is the one that Beethoven wrote in 1795 and premiered in Vienna that year. It does show Haydn's influence.

Sources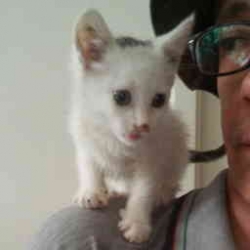 Latest posts by M. Özgür Nevres
(see all)