The Vienna Philharmonic orchestra (Wiener Philharmoniker) plays the Overture of Ludwig van Beethoven's Egmont, Op. 84, a set of incidental music pieces for the 1787 play of the same name by the German writer and statesman Johann Wolfgang von Goethe (28 August 1749 – 22 March 1832). Conductor: Christian Thielemann.
The work consists of an overture followed by a sequence of nine pieces for soprano, male narrator, and full symphony orchestra (the male narrator is optional; he is not used in the play and does not appear in all recordings of the complete incidental music). Beethoven wrote it between October 1809 and June 1810, and it was premiered on 15 June 1810.
Goethe's play depicts the life of the count of Egmont, a Flemish nobleman who was executed as part of a conspiracy in 1568. Lamoral, Count of Egmont, Prince of Gavere (November 18, 1522 – June 5, 1568) was a general and statesman in the Habsburg Netherlands just before the start of the Eighty Years' War, whose execution helped spark the national uprising that eventually led to the independence of the Netherlands.
It was a political manifesto in which Egmont's craving for justice and national liberty was opposed to the despotic authority of the Duc of Albe. It is also a drama of destiny in which the Flemish nobleman, with fatalism, accepts the dire consequences of his straightness and honesty.
When, in 1809, the Burgtheater of Vienna asked Beethoven, a great admirer of Goethe, to compose incidental music for a revival of the play, he accepted with enthusiasm. It recalled themes close to his own political preoccupations, already expressed in his opera Leonore (renamed Fidelio, in the definitive 1814 version) and in his overture Coriolan (in 1807). Besides the Egmont overture, he wrote nine pieces of incidental music, of great quality but a little disconnected, culminating with beautiful Klärchen's Death.
The subject of Beethoven's work is also the life and heroism of the Count of Egmont. It was composed during the period of the Napoleonic Wars, at a time when the French Empire had extended its domination over most of Europe. Beethoven had famously expressed his great outrage over Napoleon Bonaparte's decision to crown himself Emperor in 1804, furiously scratching out his name in the dedication of the Eroica Symphony. In the music for Egmont, Beethoven expressed his own political concerns through the exaltation of the heroic sacrifice of a man condemned to death for having taken a valiant stand against oppression. The Overture later became an unofficial anthem of the 1956 Hungarian revolution.
The overture, powerful and expressive, is one of the last works of his middle period; it has become as famous a composition as the Coriolan Overture and is in a similar style to the Fifth Symphony, which he had completed two years earlier.
The incidental music comprises the following sections, among which the overture, the lieder Die Trommel gerühret, Freudvoll und Leidvoll and the Mort de Klärchen are particularly well-known:
Overture: Sostenuto, ma non troppo – Allegro (played in the video)
Lied: "Die Trommel gerühret"
Entracte: Andante
Entracte: Larghetto
Lied: "Freudvoll und Leidvoll"
Entracte: Allegro – Marcia
Entracte: Poco sostenuto e risoluto
Mort de Klärchen
Melodram: "Süßer Schlaf"
Siegessymphonie (symphony of victory): Allegro con brio
Sources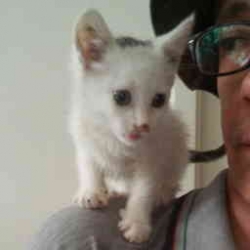 Latest posts by M. Özgür Nevres
(see all)