Conducted by John Nelson, the Orchestre Philharmonique de Radio France perform Ludwig van Beethoven's Fantasy in C minor for Piano, Chorus, and Orchestra, Op. 80; simply known as the "Choral Fantasy". Piano: Herbert Schuch.
Olga Guryakova: soprano
Marie-Nicole Lemieux: mezzosoprano
Nikolai Schukoff: tenor
Franz-Josef Selig: bass
The work was composed in 1808 and first performed at the Akademie (benefit concert) of 22 December 1808, which also saw the premieres of the Fifth and Sixth Symphonies and the Fourth Piano Concerto as well as a performance of excerpts of the Mass in C major.
The Choral Fantasy is divided into two movements:
Adagio
Finale. Allegro – Meno allegro (Allegretto) – Allegro molto – Adagio ma non troppo – Marcia, assai vivace – Allegro – Allegretto ma non troppo quasi andante con moto »Schmeichelnd hold und liebliech klingen« – Presto
The Fantasy opens with a slow but virtuosic 26-bar piano introduction, modulating from C minor to C major and back again. The main part of the piece, marked "Finale", begins with an Allegro theme played by the cellos and basses. Next, the solo piano introduces the choral theme in an ornamented version. Variations on the theme are then played by the flutes, oboes, clarinets, and string soloists, respectively. A full orchestral version of the theme, played at a forte dynamic leads into a more lyrical piano line.
The orchestra accompanies an eighth-note heavy piano part as the piece modulates from C minor to C major. A calm, flowing A-major section, ending with a call-and-response section between double reeds, horn, and piano, leads into the Marcia, an F-major variation on the main theme in march style. A reprise of the instrumental theme from the first Allegro transitions into the choral entrance.
The chorus enters with the sopranos and altos singing the main theme, harmonized in triads. The tenors and basses then sing the theme, after which the entire chorus is joined by the orchestra in a tutti rendition. A presto coda with orchestra, chorus, and piano brings the piece to a close.
Text
German
Schmeichelnd hold und lieblich klingen
unseres Lebens Harmonien,
und dem Schönheitssinn entschwingen
Blumen sich, die ewig blühn.
Fried und Freude gleiten freundlich
wie der Wellen Wechselspiel.
Was sich drängte rauh und feindlich,
ordnet sich zu Hochgefühl.
Wenn der Töne Zauber walten
und des Wortes Weihe spricht,
muss sich Herrliches gestalten,
Nacht und Stürme werden Licht.
Äuss're Ruhe, inn're Wonne
herrschen für den Glücklichen.
Doch der Künste Frühlingssonne
lässt aus beiden Licht entstehn.
Großes, das ins Herz gedrungen,
blüht dann neu und schön empor.
Hat ein Geist sich aufgeschwungen,
hallt ihm stets ein Geisterchor.
Nehmt denn hin, ihr schönen Seelen,
froh die Gaben schöner Kunst
Wenn sich Lieb und Kraft vermählen,
lohnt den Menschen Göttergunst.
English translation
Graceful, charming and sweet is the sound
Of our life's harmonies,
and from a sense of beauty arise
Flowers which eternally bloom.
Peace and joy advance in perfect concord,
like the changing play of the waves.
All that was harsh and hostile,
has turned into sublime delight.
When music's enchantment reigns,
speaking of the sacred word,
Magnificence takes form,
The night and the tempest turns to light:
Outer peace and inner bliss
Reign o'er the fortunate ones.
All art in the spring's sun
Lets light flow from both.
Greatness, once it has pierced the heart,
Then blooms anew in all its beauty.
Once one's being has taken flight,
A choir of spirits resounds in response.
Accept then, you beautiful souls,
Joyously the gifts of high art.
When love and strength are united,
Divine grace is bestowed upon Man.
Founded in 1937, the Orchestre Philharmonique de Radio France is a French radio orchestra providing music for Radio France. the orchestra was re-established in the middle of the 1970's at the instigation of Pierre Boulez, who criticized the rigidity of the traditional symphony orchestras.
L'Orchestre philharmonique can therefore cover a vast repertoire from the 18th century up until our time, written for either a small ensemble or a large orchestra. Each group is formed according to the composition of the works, several groups working simultaneously.
The first music directors of the orchestra were composer Gilbert Amy and conductor Marek Janowski. After more than 10 years at the head of the orchestra, Myung-Whun Chung is proud to have his orchestra considered as one of Europe's most remarkable. The greatest conductors have joined Myung-Whun Chung, enriching the orchestra such as Pierre Boulez, Esa-Pekka Salonen, Ton Koopman, or the most brilliant conductors of the new generation: Gustavo Dudamel, Mikko Franck, Alan Gilbert, Daniel Harding and Lionel Bringuier.
The Orchestre Philharmonique de Radio France is in residence at the Salle Pleyel. Pending the opening of a new auditorium at Radio France, set to 2013/2014, the orchestra also takes part to the Cité de la musique, the Châtelet and the Opéra Comique programming. All these concerts, broadcast on France Musique, are postcasted on the Radio France website. Every month, some are also available on video-streaming on the ArteLiveWeb and Radio France websites. The orchestra is present as well on the France Televisions, Arte and Mezzo TV antennas. Its recording activity remains steady and more than 300 references are now available on iTunes.
The orchestra musicians integrate themselves in schools and in hospitals to visit sick children. Beside Myung-Whun Chung, they have been ambassadors of UNICEF since 2007. Thay have also imagined a Philharmonic Academy in partnership with the Conservatoire de Paris.
The Orchestre Philharmonique created a website especially dedicated to the young audience (www.zikphil.fr). It enjoys the support of its principal patron, Amundi and of different partners brought together in the association ProPhil.
Herbert Schuch
The Romanian-German classical pianist Herbert Schuch is recognized as one of the most interesting musicians of his generation by virtue of his sophisticated programs and recordings. In 2013 he received the ECHO Klassik for his recording of Viktor Ullmann's Piano Concerto and Beethoven's Piano Concerto No. 3, together with the WDR Symphony Orchestra conducted by Olari Elts. In 2012 Herbert Schuch was already awarded with an ECHO Klassik in the category "Chamber Music Recording Of The Year" for his CD featuring quintets for piano and winds by Beethoven and Mozart.
Herbert Schuch has worked with orchestras such as the London Philharmonic Orchestra, NHK Symphony Orchestra, Camerata Salzburg, Residentie Orkest Den Haag, Bamberger Symphoniker, Dresden Philharmonie, and the radio symphony orchestras of hr, MDR, WDR, NDR Hannover, and DR (Danmarks Radio). He is a regular guest at festivals such as Kissinger Sommer, Rheingau Musik Festival, Klavier-Festival Ruhr, and Salzburger Festspiele. He collaborates with conductors Pierre Boulez, Andrey Boreyko, Douglas Boyd, Lawrence Foster, Eivind Gullberg Jensen, Jakub Hrusa, Jun Märkl, Yannick Nézet-Séguin, Jonathan Nott, Markus Poschner, Michael Sanderling and Alexander Vedernikov.
In 2014 Herbert Schuch presents a series of six recital programs with works by Franz Schubert and Leoš Janáček at various venues, among others the Mozarteum Salzburg. He performs excerpts of this cycle in Cologne, Munich, Rome and Venice among other cities. In September 2013, Herbert Schuch also released a solo CD featuring works by Schubert and Janáček.
Herbert Schuch was born in Temesvar (Romania) in 1979. After early piano lessons in his home town, he emigrated with his family in 1988 to Germany, where he now lives. He continued his musical studies with Kurt Hantsch and then with Prof. Karl-Heinz Kämmerling at the Mozarteum in Salzburg. In the recent past Herbert Schuch has been particularly influenced by his encounters and work with Alfred Brendel. He attracted international attention when he won three important piano competitions – the Casagrande competition, the London International Piano Competition, and the International Beethoven Piano Competition in Vienna – within the space of a single year.
Alongside his concert work, Herbert Schuch has been active for some time in the "Rhapsody in School" organization founded by Lars Vogt, which is committed to bringing classical music into schools.
Sources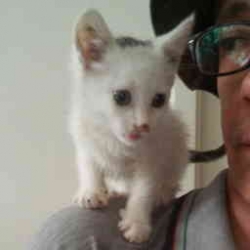 Latest posts by M. Özgür Nevres
(see all)