British harpist Amy Turk plays Toccata and Fugue in D Minor, BWV 565, arguably one of Johann Sebastian Bach's most popular works, originally a piece of organ music, on harp. Transcribed for the harp and performed by Amy Turk herself.
Amy Turk is a harpist working throughout the south of England. She has more than a decade of experience performing at high profile concerts, events, functions and wedding ceremonies, and has toured extensively throughout the UK. With a wide range of musical interests, she can play pieces from any genre or time period to suit the special requirements of the occasion.
Amy's fascination with the harp began when she was six years old, and from the age of seven, she was fortunate to be taught by the charismatic Ann Hughes-Chamberlain, herself a pupil of the legendary Lily Laskine. From the very beginning, Amy won the hearts of her audiences with her passion and honesty, playing both at intimate gatherings and at large events. During her teens, she became a junior scholar at the Royal Academy of Music and won awards at numerous music festivals.
Whilst studying for A level and as an undergraduate, Amy developed a keen interest in the fields of composition, transcription, and arranging, and continues to write and rework pieces for her own study purposes, as well as by clients' request. As a student Amy also spent time exploring, writing and arranging folk, Celtic and contemporary acoustic music on the harp and toured the country in a collaborative acoustic duo for several years.
Having graduated with a first-class BA (Hons) in Music, Amy is now studying for a master's degree at the Royal Academy of Music with Karen Vaughan, co-principal harpist with the London Symphony Orchestra. Amy accepts regular engagements as a solo artist, and her work includes orchestral and recording assignments in addition to special events.
Amy Turk's notable work and performances include:
Performed at the National Trust Petworth Prom, to an audience of 8000, 26th June 1999 (with the Hindhead Harpists).
Performed at the Royal Albert Hall, London, December 2004 (with the Surrey Harp Ensemble (Now the International Harp Ensemble). Programme included a premiere of music arranged for harps by Amy.
Performs regularly as a harpist for Woking Symphony Orchestra, since 2006. Performances with WSO as a soloist include Mozart's Flute and Harp Concerto K299, and Debussy's Danses Sacrèe et Profane.
Selected as the only UK harp finalist for the YouTube Symphony Orchestra competition 2011, performing the Handel Harp Concerto (1st mvt), and excerpts from Swan Lake (Tchaikovsky), and Verdi's La Forza del Destino.
Performed alongside well-regarded folk and contemporary acoustic artists including Julie Felix, John Renbourn, Robin Williamson, Thomas Leeb, Trace Bundy, Pierre Bensusan, Jon Gomm, and Chris Wood.
Performed as a session harpist for various projects, including a Christmas album by comedy duo Amateur Transplants; also consulted, wrote collaboratively and performed in sessions for symphonic metal band Season's End and power metal band Sorcerer's Spell.
A video of Amy performing her transcription of Andy McKee's harp guitar piece Into The Ocean has received over 30,000 views on YouTube to date, and an endorsement from the original artist on Facebook. The performance is below:
Sources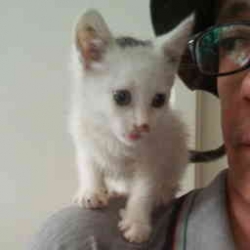 Latest posts by M. Özgür Nevres
(see all)