German violinist Frank Peter Zimmermann and the Italian pianist Enrico Pace play Johann Sebastian Bach's Sonata No. 4 in C Minor for Violin and Piano, BWV 1017. Recorded in 2008 in the library of the more than 300-year-old Polling Monastery, which is one of the most beautiful baroque rooms in Germany.
Johann Sebastian Bach's BWV 1017 and 6 Violin Sonatas
6 Violin Sonatas, BWV 1014-1019 was composed by the German composer Johann Sebastian Bach in 1870.
Bach composed these six sonatas during his time in Weimar and Köthen (1708 – 1723). They are considered the first violin sonatas in the history of music in which the keyboard instrument does not merely provide chordal accompaniment, but functions as an equal partner to the violin.
No. 4 in C minor, BWV 1017
Movements:
Siciliano. Largo 00:00 The Largo with which the C minor sonata begins is a Siciliano. This genre, with its swaying rhythm, had spread like wildfire throughout Europe from Sicily, and around 1720, when Bach wrote his sonata, Siciliano fever had reached its peak in Germany. The compositional style and impassioned tone resemble those of the obbligato violin solo in the celebrated alto aria "Erbarme Dich" from Bach's St Matthew Passion (Matthäus-Passion, BWV 244).
Allegro 04:46 In contrast to the "leisurely" opening movement, the second movement is an energetically progressing fugue that builds in contrapuntal density over a wide-ranging theme in the middle section.
Adagio 09:00 The subsequent Adagio shifts again to a lyrical mood in which the violin part takes on an almost vocal character.
Allegro 12:15 The sonata ends in the same Italian style as it began. The final movement resumes the Italian character of the opening movement. It is reminiscent of the violin sonatas by the Italian composer Tomaso Albinoni, whom Bach held in particularly high esteem.
Performers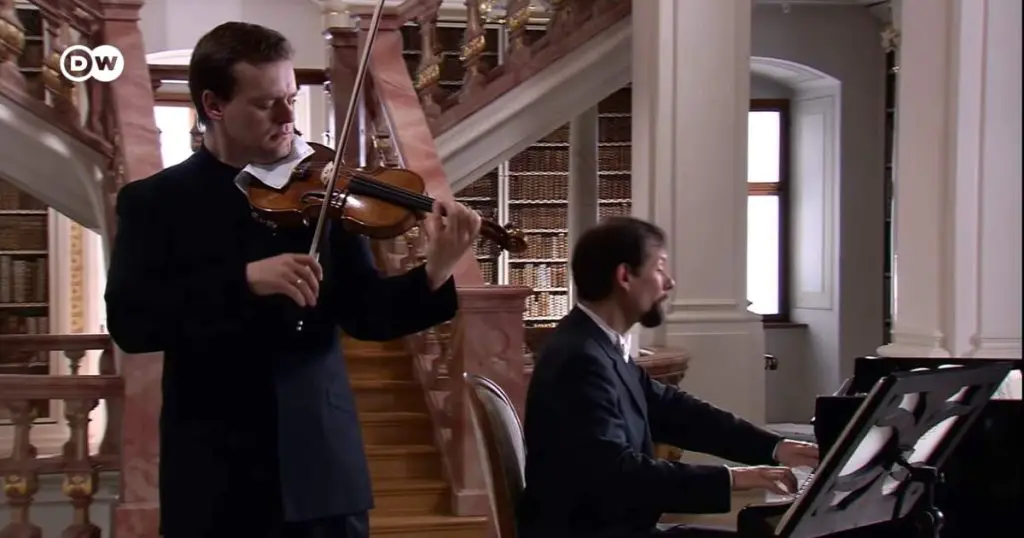 German violinist Frank Peter Zimmerman is one of the world's greatest violinists. His numerous recordings have seen him receive countless prizes.
Italian pianist Enrico Pace has accompanied Zimmerman on the piano since 1998. Together, they here play the fifth of Johann Sebastian Bach's six sonatas, originally composed for violin and harpsichord.
Sources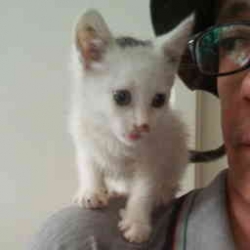 Latest posts by M. Özgür Nevres
(see all)