German virtuoso performer of the viola da gamba and lirone, Hille Perl plays "Sarabande" from Cello Suite No. 5 on viola da gamba by Johann Sebastian Bach.
The Six suites for unaccompanied cello by Johann Sebastian Bach are some of the most frequently performed and recognizable solo compositions ever written for cello. They were most likely composed during the period 1717-1723 when Bach served as a Kapellmeister in Köthen. The title of Anna Magdalena Bach's manuscript was Suites á Violoncello Solo senza Basso.
The suites have been transcribed for numerous instruments, including the violin, viola, double bass, viola da gamba, mandolin, piano, marimba, classical guitar, recorder, flute, electric bass, horn, saxophone, bass clarinet, bassoon, trumpet, trombone, euphonium, tuba, ukulele, and charango.
Hille Perl
Hille Perl (born 1965 in Hildegard Perl, in Bremen) is considered to be one of the world's finest viola da gamba players, specializing in solo and ensemble music of the 17th and 18th centuries. She has a particular interest in French Baroque repertoire for seven-string bass viola da gamba. She also performs Spanish, Italian and German repertoire for the instrument and has released several CDs.
Viola da Gamba
The viol or viola da gamba is any one of a family of bowed, fretted and stringed instruments that first appeared in Spain in the mid to late 15th century and was most popular in the Renaissance and Baroque periods. Early ancestors include the Arabic rebab and the medieval European vielle, but later, more direct possible ancestors include the Venetian viole and the 15th- and 16th-century Spanish vihuela, a 6-course plucked instrument tuned like a lute (and also like a present-day viol) that looked like but was quite distinct from the (at that time) 4-course guitar (an earlier chordophone).
Although bass viols superficially resemble cellos, viols are different in numerous respects from instruments of the violin family: the viol family has flat rather than curved backs, sloped rather than squarely rounded shoulders, c holes rather than f holes, and five to seven rather than four strings; some of the many additional differences are tuning strategy (in fourths with a third in the middle—exactly like a lute—rather than in fifths), the presence of frets, and underhand rather than overhand bow grip.
All members of the viol family are played upright between the legs like a modern cello, hence the Italian name viola da gamba (lit. viol of the leg). This distinguishes the viol from the modern violin family, the viola da braccio (lit. viol of the arm). A player of the viol is commonly known as a gambist.
Sources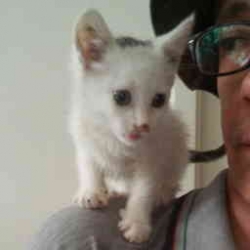 Latest posts by M. Özgür Nevres
(see all)