Croatian Baroque Ensemble, an ensemble that specializes in historically authentic interpretations of Baroque music, performs Brandenburg Concerto No. 5 in D major, BWV 1050 by Johann Sebastian Bach. Live and HD video was recorded on November 21, 2010, at the Croatian Music Institute in Zagreb.
Performers
Laura Vadjon – Violine and Artistic leadership
Ana Benic – baroque flute
Pavao Masic – harpsichord
Vlatka Peljhan – viola
Nika Zlataric – cello
Helena Babic – double bass
Johann Sebastian Bach's Brandenburg Concerto No. 5
Brandenburg Concerto No. 5 makes use of a popular chamber music ensemble of the time (flute, violin, and harpsichord), which Bach used on its own for the middle movement. It is believed that it was written in 1719, to show off a new harpsichord by Michael Mietke (c. 1656/1671 – 1719, a German harpsichord and harp maker) which Bach had brought back from Berlin for the Köthen court.
It is also thought that Bach wrote it for a competition at Dresden with Louis Marchand (2 February 1669 – 17 February 1732, the French Baroque organist, harpsichordist, and composer); in the central movement, Bach uses one of Marchand's themes. Marchand fled before the competition could take place, apparently scared off in the face of Bach's great reputation for virtuosity and improvisation.
The concerto is well suited throughout to showing off the qualities of a fine harpsichord and the virtuosity of its player, but especially in the lengthy solo cadenza to the first movement. It seems almost certain that Bach, considered a great organ and harpsichord virtuoso, was the harpsichord soloist at the premiere. Scholars have seen in this work the origins of the solo keyboard concerto as it is the first example of a concerto with a solo keyboard part.
There are three movements, with starting times in the video:
00:05 Allegro
10:14 Affettuoso
16:10 Allegro
Croatian Baroque Ensemble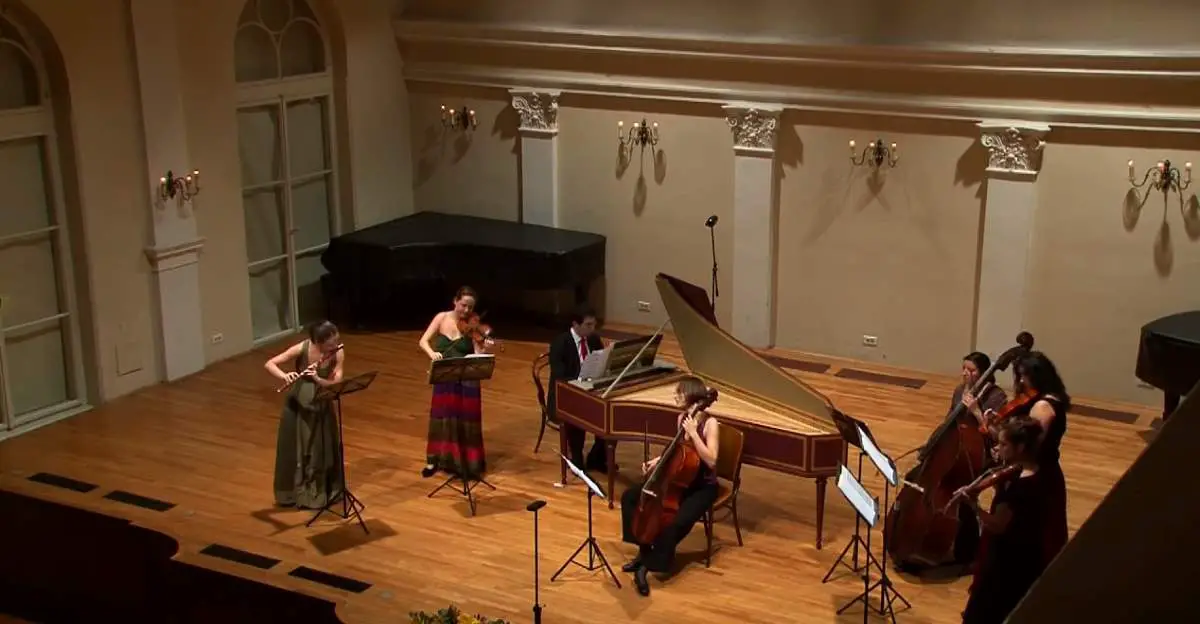 The Croatian Baroque Ensemble is the most prominent Croatian ensemble specialized for the historically-informed performance of instrumental and vocal-instrumental music of the Baroque period and its related epochs on genuine instruments or their faithful replicas. The Ensemble was founded in 1999 and gathers renowned musicians of the younger generation, instrumentalists and singers, who have already achieved a reputation in the performance of Baroque music.
The artistic leader of the ensemble is the eminent violinist Laura Vadjon and the president of the ensemble is Saša Britvić. Along with permanent concert cycles of seven concerts per season in the Croatian Music Institute, with clearly planned, thematically-relevant programmes, the ensemble appears as permanent guest of many festivals at home and abroad ((Varaždin Baroque Evenings, Dubrovnik Summer Festival, Split Summer, Zagreb Baroque Festival, Musical Evenings in St. Donatus, Histria Festival, Concerts in the Euphrasian Basilica, Festival of Croatian Music in Vienna, Festival of Central European countries Musica Sacra in Rome, Festival Brežice, Festival Tesori Musicali Toscani in Pisa and others).
In their programs, the ensemble often has eminent guests from home and abroad, soloists and conductors, experts in the authentic approach to the performance of the Baroque music (R. Egarr, H. Niquet, W. Ehrhardt, C. Mackintosh, S. Montanari, Aapo Hakkinnen, Ph. Pickett, D. Staff, Th. Caudle, M. Mitchel, P. Loennerberg, L. Cummings, A. Helm, and others).
In the programmes of the Croatian Baroque Ensemble, there are regularly represented Croatian composers, i.e. those who were active in these regions (F. Sponga-Usper, G. Usper, T. Cecchini, V. Jelić, I. Lukačić, G. Puliti, L. Sorkočević, and others). The CD with Laura Vadjon and Mario Penzar performing Croatian and Italian Baroque sonatas has the title Cecchini&Co. The ensemble also recorded the CD with A. Vivaldi's The Four Seasons.
Except in Croatia, the Ensemble made appearances in Italy, Austria, Germany, France, Spain, Belgium, Sweden, Finland, Estonia, Slovenia, Bosnia and Herzegovina, Serbia, Argentina, Bolivia, and Cuba.
Laura Vadjon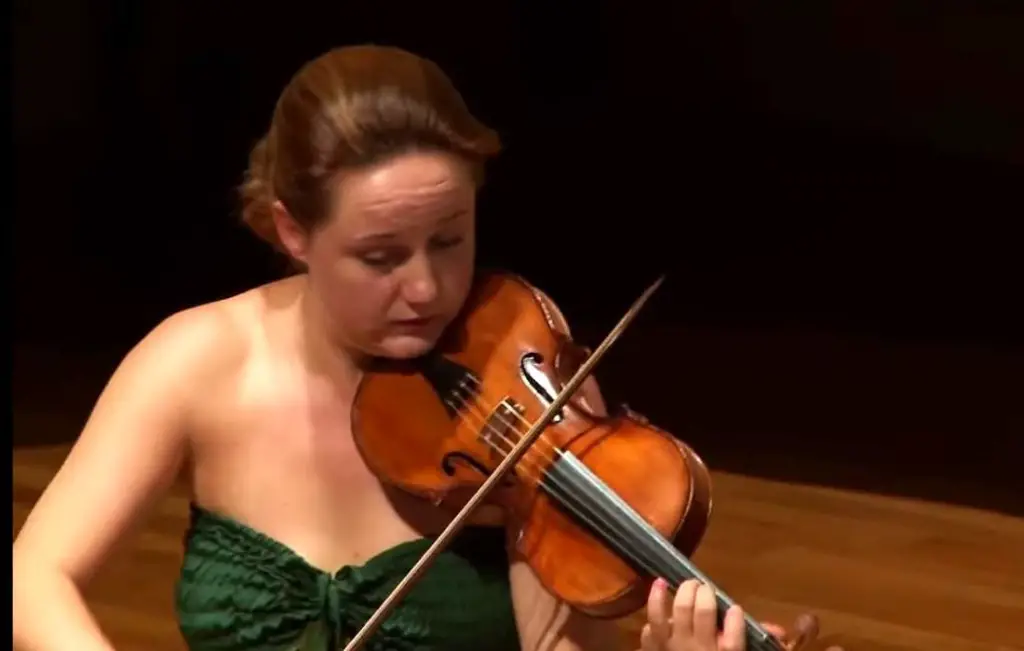 Laura Vadjon, the first Croatian artist on the baroque violin, is one of the originators of new stylistic movements and the leading name on the area of reproduction of the music from the older periods in Croatia. She is the artistic leader and concertmaster of the Croatian Baroque Ensemble with whom since 1999 she appears in Croatia and abroad, introducing on concert stages numerous first performances of forgotten Croatian composers as well as great composers of the Late Baroque.
Laura Vadjon permanently cooperates with a range of most significant names of the world baroque stage (C. Mackintosh, H. Niquet, R. Egarr, W. Ehrhardt, L. Cummings, Ph. Pickett, S. Montanari, and others). In the interpretation of soloist and chamber music, she held many successful concerts and realized many discography projects; she is particularly sought-after as an interpreter of the Early Italian Baroque literature and G. F. Händel's and W.A. Mozart's works.
The musician is characterized by an exceptionally recognizable and distinctive tone and style, and she is also distinguished by her original and forethought interpretations accompanied by an envious competence of dramatic and emotional features of the Baroque period music. Laura Vadjon is the winner of the Porin Award and Milka Trnina Award as well as many other Croatian acknowledgments.
She has performed in some 20 countries in Europe, in Russia, Japan, South America, and Cuba. Laura Vadjon is a professor at the Music Academy in Zagreb, where she teaches chamber music of the 17th and 18th centuries, with emphasis on the historically-stylistic informed interpretation. She plays on an authentic Italian historical instrument, a work of Giovanni Battista Guadagnini dating back to the year 1759.
Sources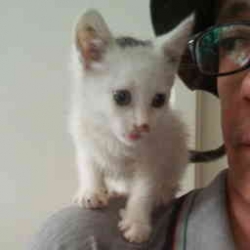 Latest posts by M. Özgür Nevres
(see all)