Accompanied by the London Symphony Orchestra, widely regarded as one of the greatest Chopin interpreters of his time, the Polish American classical pianist Arthur Rubinstein (January 28, 1887 – December 20, 1982) plays Chopin's Piano Concerto No. 2 in F minor, Op. 21. Conductor: André Previn.

Chopin wrote the piece in 1870, at around 20 years of age, before he had finished his formal education. Chopin's two piano concertos were written within a year of each other. It was the second of his piano concertos to be published (after the Piano Concerto No. 1), and so was designated as "No. 2", even though it was written first.
The work contains the three movements typical of instrumental concertos of the period: Maestoso, Larghetto and Allegro vivace.
The first movement is cast in double-exposition form, a variant of classical sonata form dating back to the eighteenth century, typically employed in concertos. The movement opens with a long orchestral exposition initially characterized by dotted, mazurka-like rhythms. Once the piano enters, the orchestra retreats into the background, the soloist carrying the musical argument from then on. The solo part enthusiastically offers up the full panoply of the virtuoso style yet tempers its razzle-dazzle showmanship with a degree of poetic cantilena atypical for concertos of the day. There is no need for a cadenza, given the nonstop virtuosity of the solo writing throughout the movement.
Chopin intended the second movement, (Larghetto) as an expression of his first acute love for a woman, Konstancja Gladkowska, of whom he writes: "I already have my perfect one whom I have, without saying a word, served faithfully for a year now, of whom I dream, in whose memory the adagio of my concerto has been put up."
The finale, arranged in a three-part, rondo-like form, offers up unmistakable references to Polish folk music, in the piquantly off-kilter rhythms of the mazurka and its slightly slower cousin, the kujawiak. The entire movement is refreshingly free of the endless figurations and pointless bombast of contemporary concertos, but nonetheless brings the work to an appropriately vivacious close.
Sources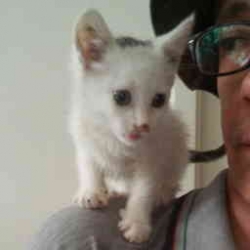 Latest posts by M. Özgür Nevres
(see all)