Accompanied by the London Symphony Orchestra, Polish American classical pianist Arthur Rubinstein plays the Piano Concerto in A minor, Op. 16, by Edvard Grieg. Conductor: André Previn. Recorded in April 1975 at London's Fairfield Hall.
Composed in 1868, it was the only concerto that the Norwegian composer completed. It is one of Grieg's most popular works and among the most popular of all piano concerti.
The concerto is in three movements:
00:00 Allegro molto moderato (A minor)
14:27 Adagio (D-flat major)
21:33 Allegro moderato molto e marcato – Quasi presto – Andante maestoso (A minor → F major → A minor → A major)
At 88, Artur Rubinstein showed no trace of losing that quality of joie de vivre (a French phrase often used in English to express a cheerful enjoyment of life; an exultation of spirit) that had so fascinated audiences for almost three quarters of a century. The true Rubinstein sound, full and sonorous at every pitch, was always one of the distinctive marks of his playing ever since he began appearing in public. Rubinstein's performance of Grieg's ever-popular piano concerto, accompanied by the London Symphony Orchestra under André Previn, is a perfect testimony of his notion of a "singing tone." With playing that is by turns vital and poetic, extroverted and reflective, rhapsodic and poised, this performance, filmed in April 1975 at London's Fairfield Hall, is Rubinstein at his warm-hearted, lyrical best.
Sources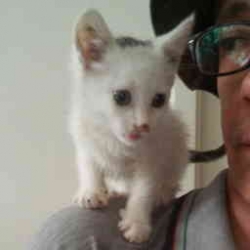 Latest posts by M. Özgür Nevres
(see all)