Conducted by Andrea Marcon, the Venice Baroque Orchestra performs arias from George Frideric Handel, German-born, British Baroque composer; and concertos from Antonio Vivaldi, Italian Baroque composer, virtuoso violinist, teacher and cleric who born in Venice. Mezzo-Soprano: Magdalena Kožená.
Programme
With starting times:
Notes
Joshua (HWV 64) is an oratorio by George Frideric Handel. It was composed in a month, between 19 July 1747 and 19 August 1747 and is Handel's fourth oratorio based on a libretto by Thomas Morell (18 March 1703 – 19 February 1784), the English librettist, classical scholar, and printer. The oratorio premiered on 9 March 1748 at the Covent Garden Theatre, London. Joshua is based on the Biblical stories of Joshua. It is one of Handel's later works, from the height of his late creative period. Following the Jacobite Rising in England, Handel produced a series of oratorios based on military themes: Occasional Oratorio, Judas Maccabaeus, Alexander Balus, Joshua, and Solomon. Handel's second-most-famous chorus, "See the Conq'ring Hero Comes" was first penned for Joshua. It was an immensely popular number and Handel soon added it to Judas Maccabaeus, which had premiered the season before. The chorus is more often thought of in connection with that oratorio (Judas) because of its relatively greater fame.
It is a concerto in three movements:

Allegro
Largo
Allegro

Ariodante (HWV 33) is an opera seria in three acts by George Frideric Handel. The anonymous Italian libretto was based on a work by Antonio Salvi, which in turn was adapted from Canti 5 and 6 of Ludovico Ariosto's Orlando Furioso. Each act contains opportunities for dance, originally composed for dancer Marie Sallé and her company. The opera was first performed in the Covent Garden Theatre, London, on 8 January 1735. Ariodante opened Handel's first season at Covent Garden and successfully competed against the rival Opera of the Nobility, supported by the Prince of Wales. Handel had the tacit and financial support of the King and Queen and, more vocally, of the Princess Royal. The opera received 11 performances during its premiere season at Covent Garden. Like Handel's other works in the opera seria genre, Ariodante, despite its initial success, fell into oblivion for more than two hundred years. An edition of the score was published in the early 1960s, from the Hallische Händel-Ausgabe. In the 1970s, the work began to be revived, and has come to be considered one of Handel's finest operas.
Giulio Cesare in Egitto ("Julius Caesar in Egypt", HWV 17), commonly known simply as Giulio Cesare, is a dramma per musica (opera seria) in three acts composed for the Royal Academy of Music by George Frideric Handel in 1724. The libretto was written by Nicola Francesco Haym who used an earlier libretto by Giacomo Francesco Bussani, which had been set to music by Antonio Sartorio (1676). The opera was a success at its first performances, was frequently revived by Handel in his subsequent opera seasons and is now one of the most often performed Baroque operas.
The Concerto in C major, RV 114, is from a set of concertos copied by Vivaldi's father in the 1720s, and is now in the Paris Conservatory library. The Ciaccona last movement seems to be a nod to French taste: French operas typically ended with a chaconne consisting of variations over a descending ground bass like the one Vivaldi uses here. They typically digress into the minor, as Vivaldi's Ciaccona does. Until the very Vivaldian signature at the end, it could almost pass for French. The middle "movement" consists of only three chords. The three movements are:

Allegro
Adagio
Ciaccona
Magdalena Kožená
Magdalena Kožená (also Lady Rattle; born 26 May 1973) is a Czech mezzo-soprano. She was born in Brno in Moravia. She is the daughter of a mathematician father and a biologist mother. As a child she sang in Kantiléna, the Children and Youth Choir attached to the Brno Philharmonic Orchestra. From 1987 to 1991 she studied voice and piano at Brno Conservatory with Neva Megová and Jiří Peša, and from 1991 to 1995 she was a student of Eva Blahová at Bratislava Drama College where she graduated in 1995. In 1995, she was a prize winner at the International Mozart Competition. From 1996–97, she was a member of the Vienna Volksoper.
Kožená's first recording was of Bach arias, recorded in the Czech Republic. Upon hearing the recording, Deutsche Grammophon (DG) signed her to a recording contract. Later recordings include Handel's Roman Motets and Italian Cantatas and Messiah with Marc Minkowski for DG/Archiv, and her first solo recital disc (Dvořák, Janáček and Martinů with Graham Johnson – Gramophone Solo Vocal Award, 2001) for Deutsche Grammophon. Further recordings include recitals of arias of Mozart, Gluck and Mysliveček (with the Prague Philharmonia and Michel Swierczewski), of French arias with the Mahler Chamber Orchestra and Minkowski, Gluck's Paride ed Elena under Paul McCreesh, a recital disc with Malcolm Martineau and an acclaimed disc of cantatas by members of the Bach family ("Lamento") with Musica Antiqua Köln and Reinhard Goebel. She is the 2004 Gramophone Awards Artist of the Year. Among her latest recordings are a disc with opera arias of Handel and one with opera arias by Antonio Vivaldi, both with the Venice Baroque Orchestra conducted by Andrea Marcon and released on DG/Archiv.
Her operatic engagements have included several notable debuts: at the Théâtre du Châtelet in Paris as Orfeo in Gluck's Orphée, conducted by John Eliot Gardiner; at the Vienna Festival as Nerone in Monteverdi's L'incoronazione di Poppea, conducted by Minkowski; at the Edinburgh Festival as Sesto in Mozart's La clemenza di Tito; at the Leipzig Opera as Mélisande in Debussy's Pelléas et Mélisande, conducted by Minkowski; at the Aix-en-Provence Festival as Cherubino in Mozart's Le nozze di Figaro; at the Dutch National Opera as Sesto in Handel's Giulio Cesare; and at the Salzburg Festival as Zerlina in Mozart's Don Giovanni under Nicolaus Harnoncourt. She sang the centenary performance of Pelléas et Mélisande at the Opéra-Comique in Paris under Minkowski and most recently Cleopatra in Giulio Cesare under Minkowski.
Recent engagements include the roles of Idamante in Mozart's Idomeneo at the Glyndebourne and Salzburg Festivals, Cherubino for both the Bavarian State Opera in Munich and the Metropolitan Opera in New York, Dorabella in Mozart's Cosi fan tutte (Salzburg Easter Festival and in Berlin) and her return to the Metropolitan Opera as Varvara (Katja Kabanova) and Dorabella. She sings Zerlina with the Metropolitan Opera in Japan, returns to the Salzburg Festival for Idamante and to the Théâtre des Champs-Elysées for Melisande.
Awards
2001 Gramophone Solo Vocal Award
2001 Czech Crystal Award, Golden Prague International Television Festival – Best recording of a concert or stage performance (opera, operetta, ballet, dance, musical), Magdalena Kožená and Thierry Gregoire, Česká televize, Brno Television Studio, Czech Republic
2003 title of Chevalier de l'Ordre des Arts et des Lettres by the French Government
2004 Gramophone Awards Artist of the Year
Venice Baroque Orchestra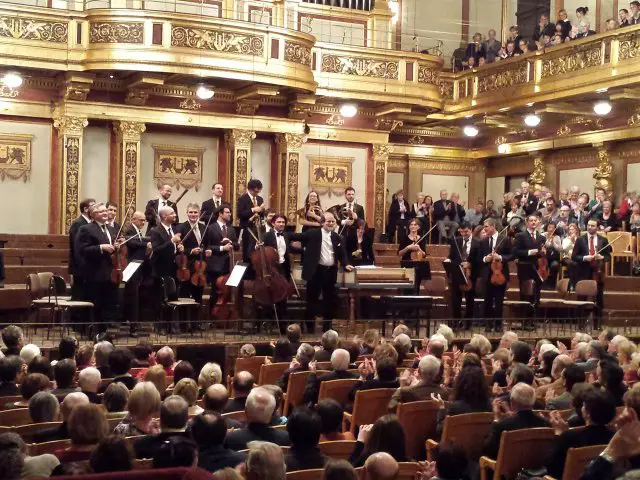 Founded in 1997 by Baroque scholar and harpsichordist Andrea Marcon, the Venice Baroque Orchestra is recognized as one of the premier ensembles devoted to period instrument performance. The Orchestra receives wide critical acclaim for its concert and opera performances throughout North America, Europe, South America, Japan and Korea,Taiwan and China. The Orchestra has appeared in many more cities across the United States than any other Baroque orchestra in history. They also maintain the most frequent touring schedule to Asia.
Committed to the rediscovery of 17th- and 18th-century masterpieces, under Mr. Marcon's leadership VBO hasgiven the modern-day premieres of Francesco Cavalli's L'Orione, Vivaldi's Atenaide, Andromeda liberata, Benedetto Marcello's La morte d'Adone and Il trionfo della poesia e della musica, and Boccherini's La Clementina. With Teatro La Fenice in Venice, the Orchestra has staged Cimarosa's L'Olimpiade, Handel's Siroe, and Galuppi's L'Olimpiade, and reprised Siroe at the Brooklyn Academy of Music in New York in itsfirst full staging in the United States. The Orchestra has been seen worldwide through several television specials, including films by the BBC, ARTE, NTR (Netherlands), and NHK. They are the subject of three recent video recordings, and their performances were also featured on Swiss TV in the documentary film by Richard Dindo, Vivaldi in Venice.
The 2013-14 season featured extensive tours of Europe, the United States and Asia with countertenor Philippe Jaroussky; concerts with contralto Marie-Nicole Lemieux in France and Belgium, performances with cellist Gautier Capuçon including Vienna's Musikverein and with cellist Mario Brunello in the US; with recorderplayer Maurice Steger in Germany and Switzerland, and with violinist Giuliano Carmignola in Austria, Germany, and Hungary.
Highlights of 2011 to 2013 included a nine-city United States tour of the Orchestra's Baroque concertos program featuring internal soloists, the season-opening concerts of Sala Santa Cecilia in Rome's Auditorium Parco della Musica and of Teatro Mayor in Bogota; Vivaldi's Stabat Mater and Gloria at the Bruge Concertgebouw; concerts in Lisbon and France with soprano Patricia Petibon; performances of Metastasio's L'Olimpiade in London, Dijon, Brussels, Paris, Athens and Siena; performances with Mr. Carmignola at the Enescu, Gstaad and Dubrovnik festivals; with recorder player Anna Fusek in the Czech Republic, in Italy and Russia with mezzo-soprano Romina Basso, and a tour with mezzo-soprano Magdalena Kožená including the Istanbul Festival and the Mariinsky Theatre in St. Petersburg.
Highly unusual for a Baroque ensemble, the VBO premiered a major contemporary work in the US, PhilipGlass's violin concerto The American Four Seasons. With violinist Robert McDuffie the Orchestra appeared in28 cities across the continent in 2010. Additional highlights of past seasons included several tours of Japan and Korea with Mr. Carmignola; concerts in Europe with Ms. Petibon, Mr. Capuçon and Ms. Basso; Vivaldi's La senna festeggiante at Amsterdam's Concertgebouw; Pergolesi's Stabat Mater at Théâtre des Champs Elysées with soprano Veronica Cangemi and contralto Sara Mingardo; Monteverdi's Vespers in Leipzig, and a tour of festivals in Austria, Germany, and Switzerland with Ms. Kožená.
The forthcoming 2014-15 season will include concerts with mandolinist Avi Avital in Italy, Croatia, Germany, Mexico, and across the US; performances with contralto Marie-Nicole Lemieux in Paris, Moscow, and St. Petersburg; a first collaboration with violinist Nicola Benedetti in Baden-Baden, and the release of the Deutsche Grammophon recording of mandolin concertos with Avi Avital.
The Orchestra's latest recording, of Porpora arias featuring Philippe Jaroussky with special guest CeciliaBartoli, was released by Erato in autumn 2013. Their 2012 release on Naïve, a pasticcio of Metastasio'sL'Olimpiade featuring the recording premieres of many 18th-century opera arias, was awarded Choc duMonde de la Musique. The VBO has an extensive discography with Sony and Deutsche Grammophon. Their world-premiere recording of Andromeda liberata for DG was followed by violin concertos with Mr.Carmignola; Vivaldi sinfonias and concertos for strings; Vivaldi motets and arias with soprano SimoneKermes, two discs with Ms. Kožená—Handel arias and Vivaldi arias; Vivaldi violin concertos with ViktoriaMullova and Mr. Carmignola, and Italian arias with Ms. Petibon. The Orchestra's earlier discography on Sony with Mr. Carmignola includes The Four Seasons, previously unrecorded Vivaldi concertos, and a collection of Bach arias featuring Angelika Kirchschlager. The Orchestra has been honored with the Diapason d'Or, Choc du Monde de la Musique, Echo Award and the Edison Award.
The Venice Baroque Orchestra is supported by Fondazione Cassamarca in Treviso.
Sources
Joshua (Handel) on Wikipedia
Ariodante on Wikipedia
Giulio Cesare on Wikipedia
Concerto in C For Strings, RV 114 on LAPhil.com
Magdalena Kožená on Wikipedia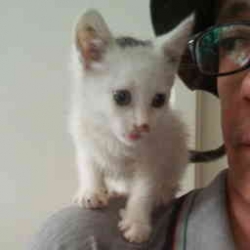 Latest posts by M. Özgür Nevres
(see all)