San Francisco based early music ensemble Voices of Music plays the Italian Baroque era violinist and composer Arcangelo Corelli's Concerto grosso in D major, Op. 6, No. 4 with original period instruments. HD Video from the Voices of Music Lamentations of Jeremiah concert, April 2014.
The concerto was published as the fourth concerto in his Twelve Concerti Grossi, Op. 6 in 1714 in Amsterdam. This concerto grosso is the second most notable of the twelve, after No. 8, the famous Christmas Concerto. No. 4 is mainly notable for its overall joyfully charged sound, making it a frequently used example when demonstrating Corelli's renowned cantabile style.
In the year 1702, the Avvisi di Roma noted that for a performance during Holy Week of Scarlatti's Lamentations, the orchestra also played "a superb concerto for basses, violones, violins and violas of Arcangelo" (Griffin, The Late Baroque Serenata).
Corelli's Twelve concerti grossi, Op. 6 dramatically affected the style of the baroque concerto for the next generation of composers. The reception of this magnificent collection, one of the crown jewels of baroque instrumental music, is in no small part due to the music publishing boom which began around 1690, as well as Corelli's signature set of trio sonatas, Opus 5, of which as Michael Talbot notes "at least 42 editions had appeared by 1800".
The wide availability of Corelli's works created an international Corellian style. The concertos are written in an expanded trio sonata style, in which the two solo violins and cello form a small ensemble within the larger tutti framework. The fourth concerto is noteworthy for its suave and serene introduction, the gracefulness of the dance movement, the exceptionally well-balanced counterpoint, and harmony, and the furious concluding coda which flows out of the second ending of the last movement.
The concerto, like the other eleven Opus 6 concerti, are scored for
Concertino: 2 violins, violoncello (and optional concertino basso continuo)
Ripieno: violins I, violins II, violas & basso continuo
The concerto is divided into four movements:
Adagio – Allegro
Adagio
Vivace
(Giga) Allegro
The structure of this concerto is unique compared to the other Op. 6 concerti (which has 5+ short, fragmentary movements based on Italian Baroque dances) because it has 4 well-developed movements, which resembles those of a typical Romantic era symphony: starting with an Allegro followed by an Adagio, a Minuet/Scherzo (in this case, a minuet, as the scherzo had not been yet used in orchestral works at that point) and finally an exciting finale. This sort of structure is common among the sonate da chiesa composed by Corelli, however this one is the one on which future composers based their symphonies and concerti. This structure may not be Corelli's own, however he, along with Antonio Vivaldi, certainly helped bring it into orchestral music.
Sources
Concerto grosso in D major, Op. 6, No. 4 (Corelli) on Wikipedia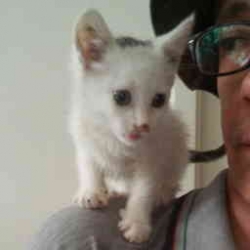 Latest posts by M. Özgür Nevres
(see all)