Andreas Scholl, the famous German countertenor sings arias and songs by Henry Purcell, the English baroque era composer. Italian period ensemble Accademia Bizantina conducted by Stefano Montanari. Directed by Olivier Simonnet and Broascast by ARTE, 2009.

https://www.youtube.com/watch?v=3yIsScgpNoA
Programme
00:00:56 – The gordian knot unty'd, Z. 597
00:12:54 – If music be the food of love, Z. 379
00:15:27 – Sweeter than roses, Z. 585
00:19:32 – Now that the sun hath veil'd its light, Z. 193
00:25:18 – Chaconne – King Arthur, Z. 628
00:29:53 – When I am laid in earth – Dido and Aeneas, Z. 193
00:35:26 – Cold song – King Arthur, Z. 628
00:39:41 – Pavan in G minor, Z. 752
00:50:15 – Here the deities approve, Z. 339
00:55:02 – O solitude, my sweetest choice, Z. 406
01:02:22 – Music for while, Z. 583
01:07:16 – Sonata of three parts in G major, Z. 797
01:14:25 – Fairest isle, all isles excelling, Z. 628
01:22:30 – One charming night – The fairy Queen, Z. 629
01:27:06 – Encore: Man is for the woman made, Z. 605
The Accademia Bizantina, founded in 1983 in Ravenna, is today acknowledged as one of the world's best period performance ensembles focussing on the interpretation of Italian music from the 17th and 18th century. The ensemble's historically informed performances are particularly noted for their rigorous style and colourful interpretation.
Since January 1996 the ensemble has been conducted by Ottavio Dantone, the group's harpsichordist since 1989. Under the direction of both Dantone and lead violin Stefano Montanari, the Accademia Bizantina has established itself as an orchestra of incredible vitality and energy, whose repertoire ranges from Monteverdi to Spontini.
Their recordings have been awarded prizes including the Diapason d'Or (2005), and their Decca recording of Arias for Senesino with Andreas Scholl was received with great acclaim. The Accademia Bizantina is regularly invited to prestigious international festivals including the Salzburg, Lucerne, Ravenna, Holstein and Cervantino festivals, and they have performed throughout Europe, Israel, Mexico, the United States and Japan.
Sources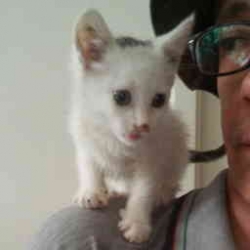 Latest posts by M. Özgür Nevres
(see all)