San Francisco based early music ensemble Voices of Music plays Italian composer and lutenist Andrea Falconieri's Folias (La Folia), with the original instruments. Recorded at the "Art of the Recorder" concert, February 2014.
Andrea Falconieri (1585 or 1586 – 1656), also known as Falconiero, was an Italian composer and lutenist from Naples. He resided in Parma from 1604 until 1614, and later moved to Rome, and then back to his native Naples, wherein 1647 he became meastro di cappella at the royal chapel.
The original title reads "Folias Echa Para Mi Señora Doña Tarolilla De Carallenos" (Primo libro di canzone, Naples, Paolini & Ricci, 1650). The composition uses the technique of "wandering variation," pioneered by Monteverdi and others, in which the composer creates musical episodes in the form of brief excursions from the standard variation pattern. Falconieri also adds a brief adagio to provide a moment of harmonic and rhythmic contrast before the final variations.
The continuo group is here represented by the viola da gamba, organ, archlute, and triple harp: in the 17th century it was not unusual to have a rich and varied continuo group; each player improvises a part that creates a unique "voice" in the texture as well as blends together to form a complete accompaniment.
Performers
Featuring Hanneke van Proosdij, recorder
Carla Moore, baroque violin
Elisabeth Reed, viola da gamba
Rodney Gehrke, baroque organ
Peter Maund, percussion
Cheryl Ann Fulton, triple harp
David Tayler, baroque guitar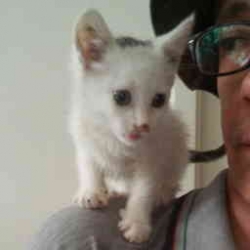 Latest posts by M. Özgür Nevres
(see all)